WHY I do it differently: I believe your recital video is the final product of your studio's performance. You put in months of planning and labor to create a grand theatrical release of your show. As a seasoned filmmaker, I understand what that means. But dance studios often do not benefit from the production of their final video. That changes with Recital Video Pro.
It's your art, get paid for it. 

You pick a theme, cast the parts, choreograph the show, hire artists to help create the show, you direct the show, then put the show up in a theater. As with all other films, your final video should make a profit for your studio.

It's not good to give your video to someone else that will profit off it. You wrote and directed the show, it's time you partnered with a producer that will help you monetize this valuable part of your business.

It's all about proving the value of the video you are providing your clients. And when you over-deliver on your video product, your clients are happy people.
 Whether you are producing the video yourself or partnering with a professional service like mine, you should make a decent profit on your video.
There is no piracy, free shares, or loss of income like the movie industry. You know your clients. And they will all happily pay for your video - their video - when they understand the value.  I have a proven, tried-and-true method that works wonders with all of my studio clients.  It will help you prove the value of the video service to your registered students and parents. Everybody in your recital pays for your video. All-good and easy peasy.
I'll tell you exactly how we help you get all of your clients on board when you register with Recital Video Pro. This is part of the secret sauce so I won't post it publicly. 😉

**New Client Questionnaire**
"The best in the business! With their varied history in television and film, including feature filmmaking and sports journalism, Recital Video Pro is your team for ALL THINGS live video!"

Katie Wilson,

Rising Star Theatricals
"They always go above and beyond. Their work is very professional and we have nothing but great things to say about them and their work."

Jenny Glenn,

Signature Dance Academy
"They do outstanding work.They understood what we wanted out of our videos and did a professional job on them. I highly recommend them."

Sean Doyle,

Cathedral High School
Choose The Right Video Specialist To Work With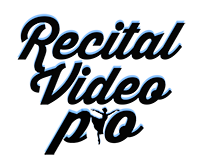 Recital Video Pro and Envoy Pictures are services of Be Nice Dragon, Inc. and celebrates 14 years in the digital media arena in 2017, having provided specialized video services to dozens of studios, performing artists, theaters, and businesses.
We aim to partner with studios and performing arts centers to nurture lasting relationships with mutually beneficial results.
Contact Ryan directly to see a complete demo online: